The Timmee company was prolific in making toy figures. The 60mm range of police figures are some of my favorite. Outfitted in the equipment of tactical cops of the late 60's-early 70's(when SWAT teams were beginning to form), these figures are true art. Even the firing stance is right out of the old cop manuals and TV shows.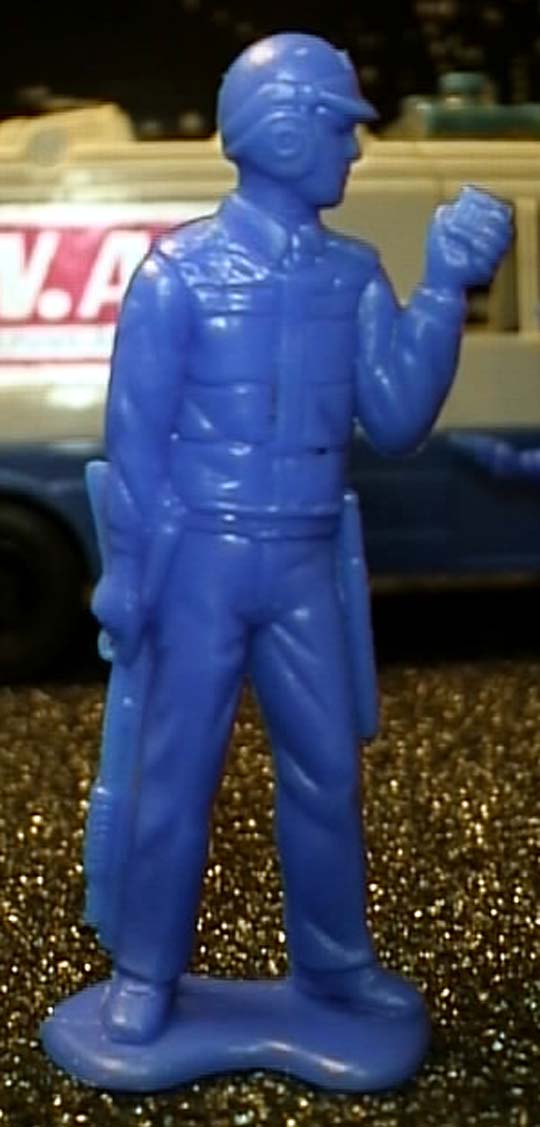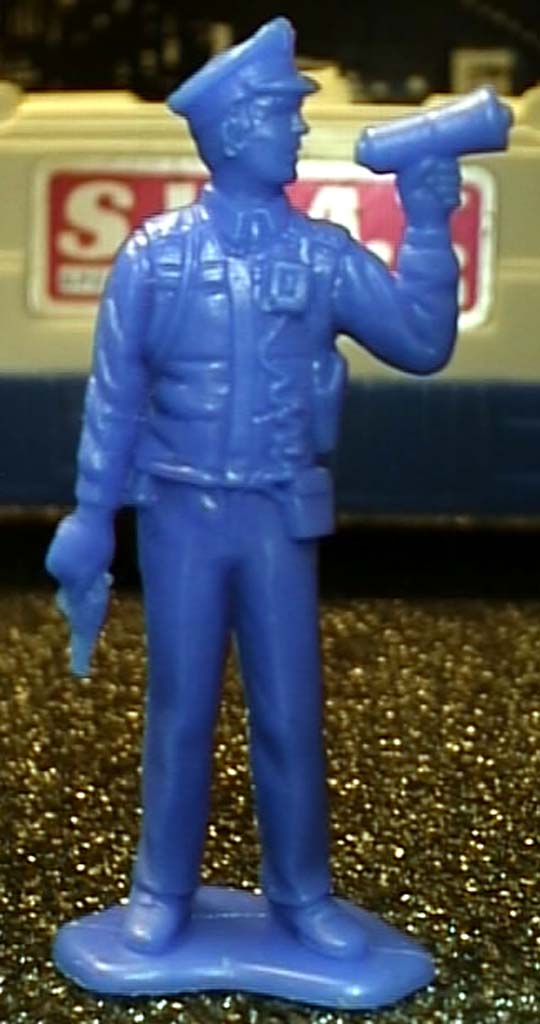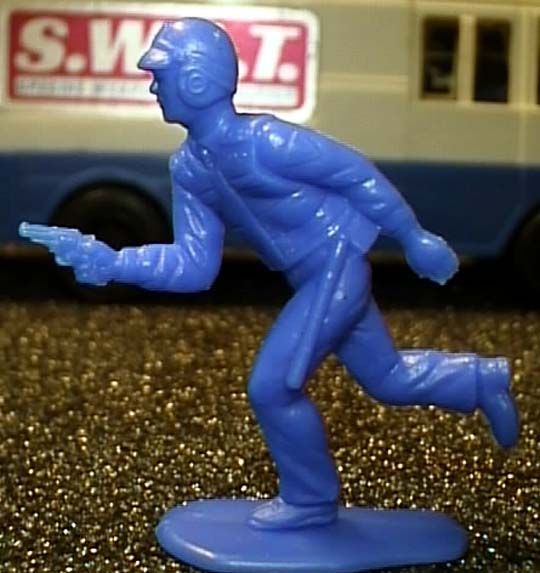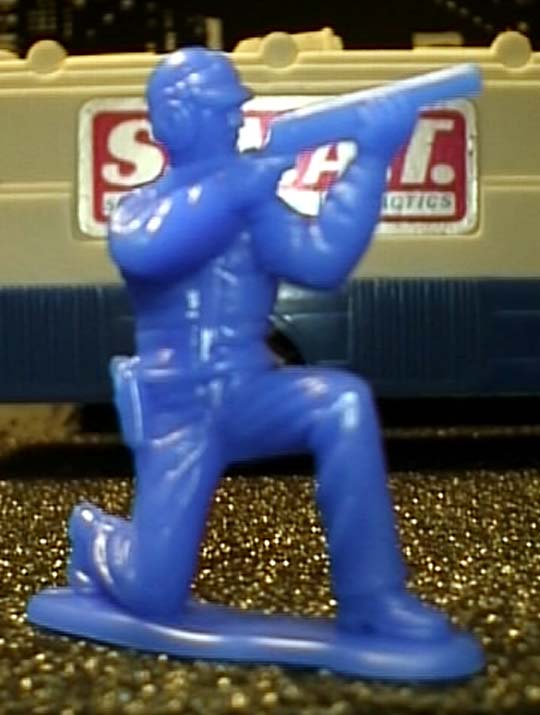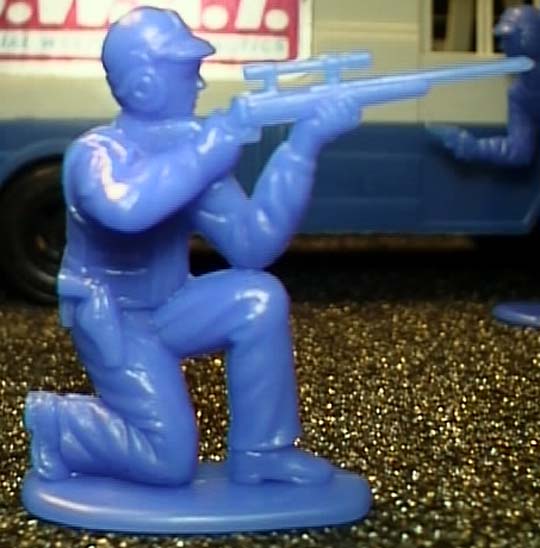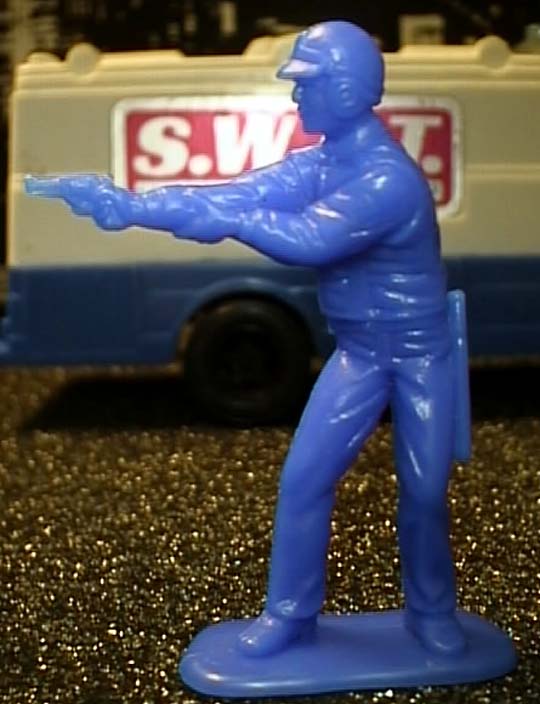 While we are talking about 60mm police figures...let's look at some of the older ones...Auburn Rubber and Gay Toys produced police figures that really compliment each other. The Auburn cops were produced in a light blue and white(ugh!). I have only seen the Gay Toys figures in blue. I got an odd email after bidding on a Gay Toys cop figure on Ebay once. I didn't respond.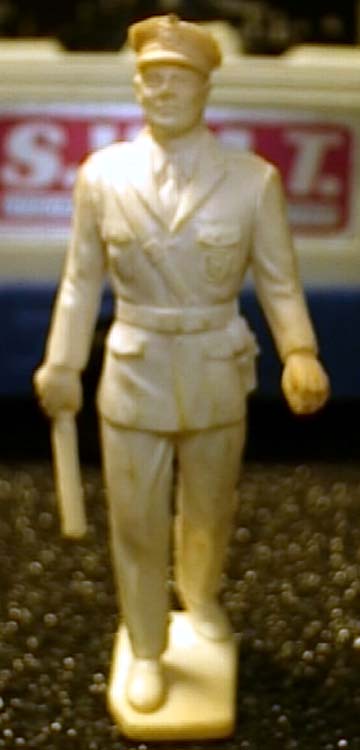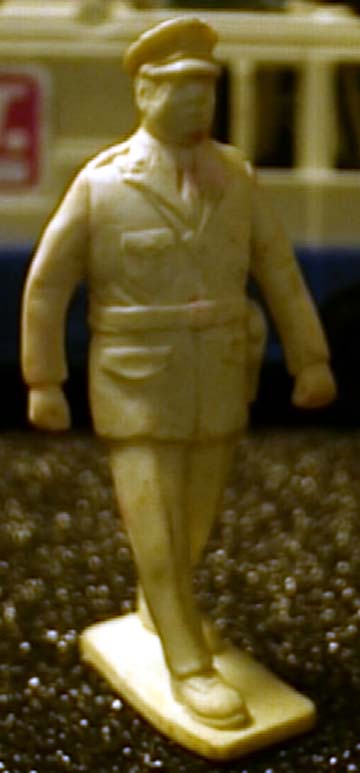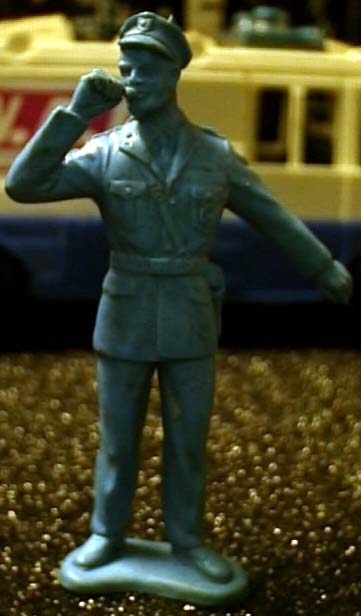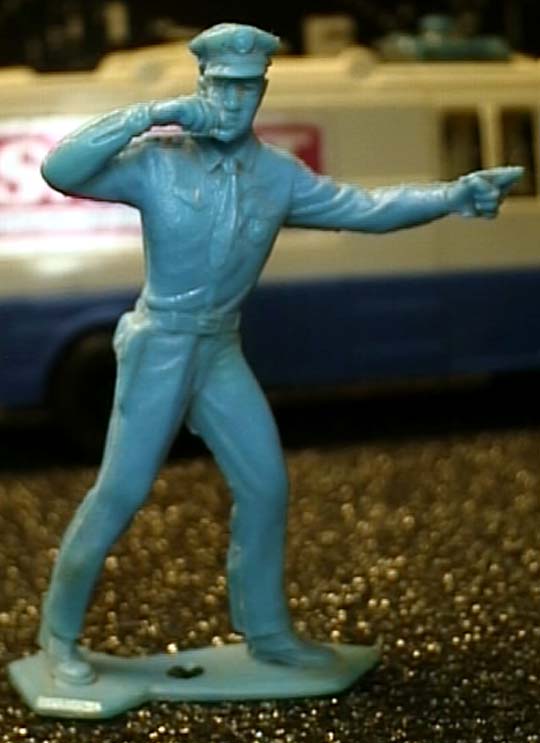 And finally, a Marx 54mm figure from the Cape Canaveral set, he may be a pilot, but unarmed and standing by watching...could be the chief of this little plastic PD...so here he is.