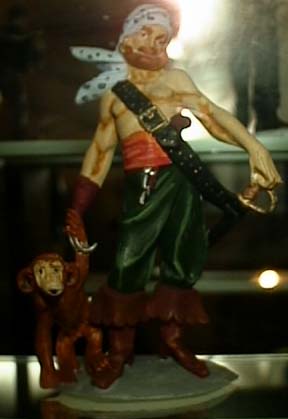 Jess and Hooky...nobody is sure who is which.
This is one of Monkey06's favorite...I wonder why.
A Fontinini Pirate
A blacked out OH6 (Hughes 500 Defender) with a payload of two tactical officers. The pilot signals "2" indicating two minutes before insertion.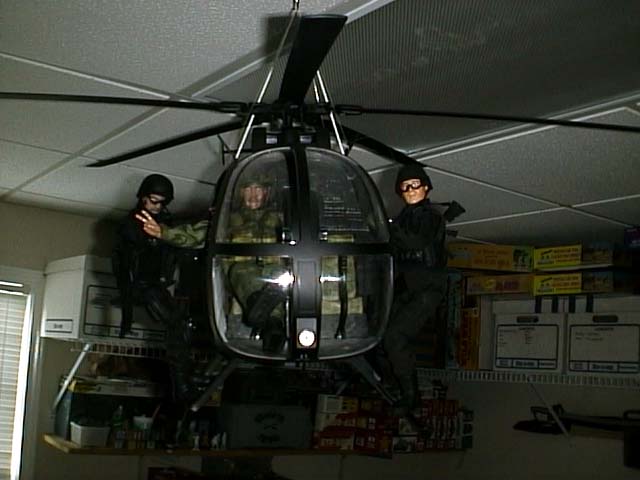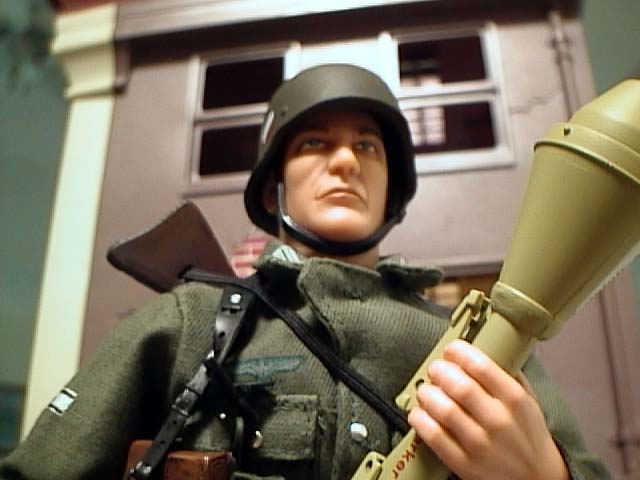 Fritz says, "Bring it on Mike Campbell, you tea sipping, bagpipe blowing sissy! Deutchland Uber Alles!" A 21st Century Panzer Grenadier defends the fatherland.